What's a free city walking tour?
To make it easy…a free walking tour is a guided city tour run by native professionals in order to allow all visitors to get a basic understanding of the local culture and history. During our walking tours by foot, local guides share all their passion and all their knowldege about their beloved city in return of a free-tip based reward. What does it mean? Travellers join the free city walking tour, enjoy the experience and finally give their own value to it, value that turns into a open money offer. In few words, if you enjoy the tour give the tip you feel like, there is no minimum amount nor maximum one! In the end of the day, what really counts to us as local guides is to provide you a joyful and memorable free tours by foot. Here it comes…the Freely Spirit!
The five Ws of our free tours by foot!
What you do on a free city walking tour? You simply spend a couple of hours with a local guide who will treat you like a friend, which means sharing his honest and unfiltered knowledge of the city. Where you go with this local friend? We design introductory itineraries for our free tours by foot in order to touch those must-know places of a city. When does the Freely experience happen? Check our schedules into the city pages. We do recommend you to join our tours as soon as you arrive in town so you will get all the info and tips you need to enjoy the rest of your trip. Why should you join Freely? Coz you like travelling...as much as we do! This is not a tour for tourists, It's a walk for travellers.
By the way...Who's "WE"? Keep scrolling down!
Find out more and reserve your spot!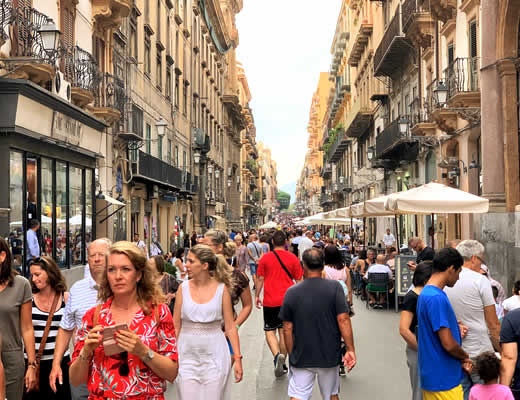 We are a group of licensed Italian tour guides. We lead free tours by foot because we love our city and we care of travellers coming over. We want travellers to enjoy Italy the same way we do, avoiding tourist traps and taking the best that our city has to offer. We believe in the principle of providing a free tip welcoming service to curious travellers and also to young travellers on a budget. As licensed guides, we put all our professional efforts in leading free city walking tours and we find this service very gratifying. Our mission is to improve the quality of tourism, not only by helping travellers to have a better understanding of our culture, but also by directing them to do the right sustainable travel choices.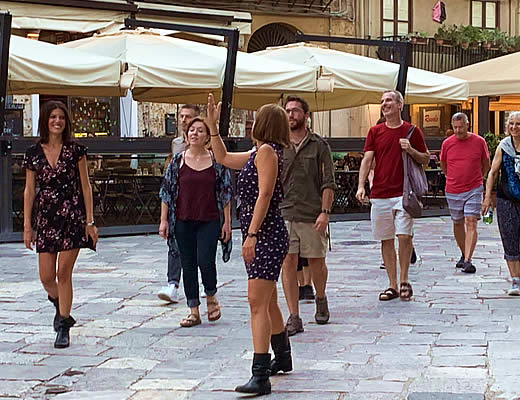 join Palermo free walking tour